Introducing Flirtini's New Beauty Filters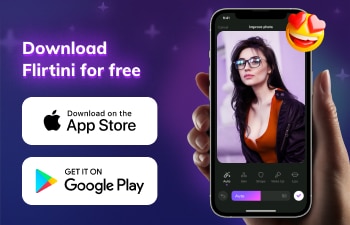 Introducing Flirtini's New Beauty Filters: Discover Love by Capturing the Perfect Image!
With immense enthusiasm, we announce the unveiling of our innovative Beauty Filters. This advanced AI-powered tool provides users the ability to elevate their profile pictures by editing, banishing skin flaws, and applying makeup if they wish. Flirtini is dedicated to fostering connections for singles in an enjoyable, sincere, and secure environment, and these filters represent the next leap in delivering the ultimate user experience. Our Flirtini experts acknowledge the crucial role of first impressions in the domain of online dating.
The Beauty Filters enable users to effortlessly showcase their best selves to potential suitors with just a few taps on their phone screens. The feature's intuitive interface allows for delicate or bold adjustments to their images, resulting in a more refined and self-assured presence.
Whether you desire to eliminate a blemish, apply a dab of makeup, or simply bolster your confidence, the Beauty Filters are here to assist. In harmony with Flirtini's commitment to inclusivity, users of all genders can delight in this feature to improve their profile pictures.
At Flirtini, we firmly believe that flirting is the most delectable slice of the relationship pie. We warmly welcome everyone to embark on a delightful flirtation journey that paves the way to accomplishing your romantic aspirations! By providing the Beauty Filters to our users, we strive to alleviate some of the stress associated with online dating and enable singles to focus on what truly matters!